thisclose
to finishing one that I've had in progress for *mumble* years, and then I unexpectedly am going to visit one of my best friends this week; she had a baby over the summer, and the quilt for him was also 90% done. So after some frantic sewing and dashing to the store and only poking myself with a pin hard enough to bleed once, here we are!
You might recognize this as my offering for help_japan; no one bid on it. :( That's okay, it's finding a home anyway!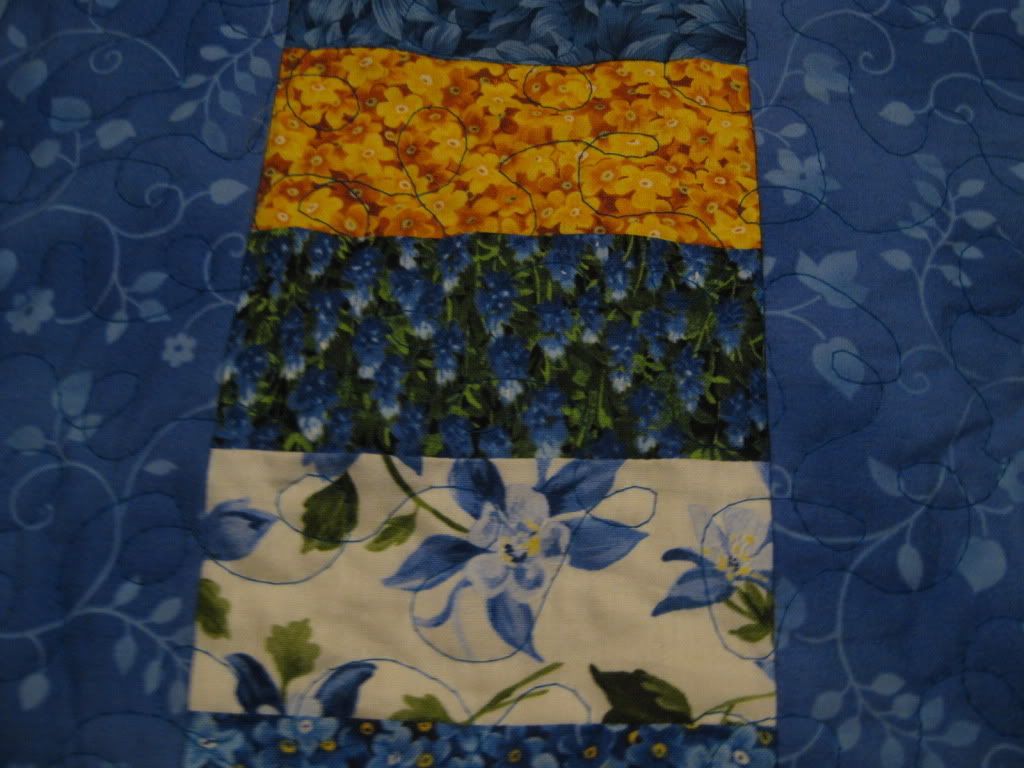 This second one is from a kit that I purchased when I visited New Zealand/Aotearoa. In 2006. *facepalm* I don't usually buy kits; they're expensive, and half the fun for me is picking out the fabrics. But this was so gorgeous, and I really wanted a special souvenir from that amazing place, so I sucked it up and bought it.
And then it sat on the shelf for at least a year. I finally got around to cutting up the fabrics and piecing the top together, and as is often the case, it sat around for a while after that. Pinning together the three layers of the top, the batting, and the backing is a pain (literally; I threw out my back once after spending too long crouching on the floor pinning layers together), so I put it off. And then wrestling the quilt sandwich into my sewing machine is also hard; my machine does not have a very deep throat (and yes, that is the technical term for it), so it has to be rolled up and shoved through and laid flat enough to stitch through the three layers. After quilting, the binding has to be put around the edges, and you can see from the waviness in the pics that I suck at this stage. Probably because I'm always so impatient to finish the damn thing already.
Anyway. I worked on it last year over winter break and had all but the border left to quilt. Then i got distracted by other things until a few weeks ago, when I finally made myself sit down and finish it. Ta da!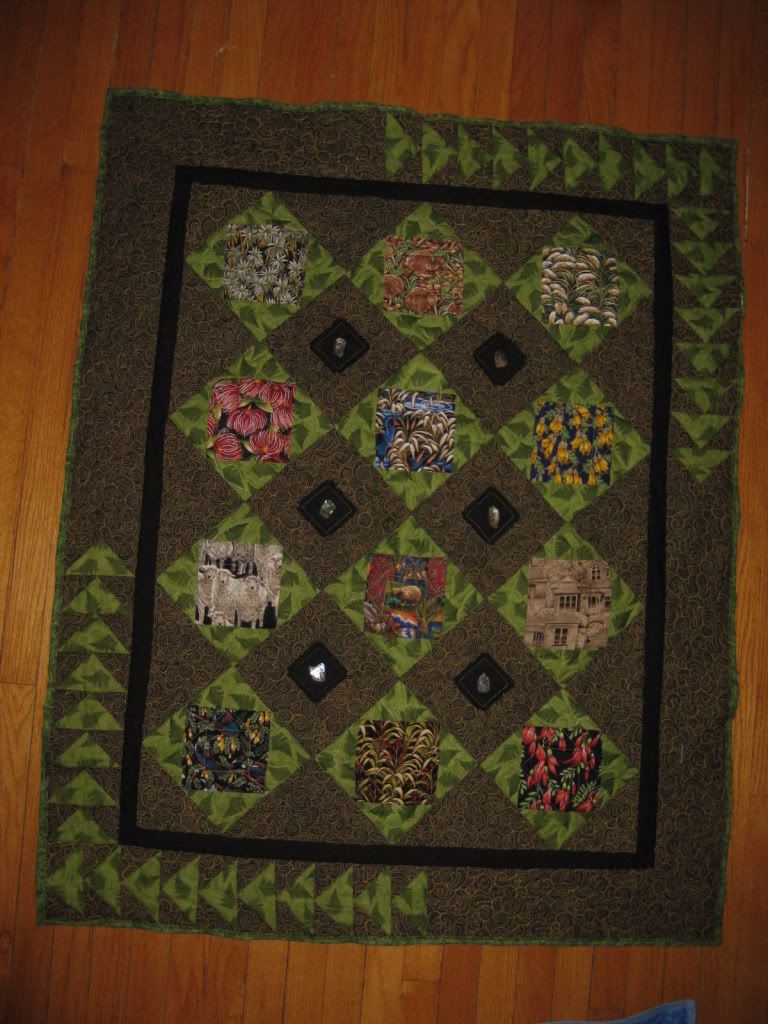 The squares in the centers of the blocks all have something to do with New Zealand, mostly local flora. The little shiny bits are pieces of paua shell; this is a wall quilt, not meant to be heavily used. The green fabric has ferns on it, and the background print is based on a Maori pattern that I tried to follow with the quilting lines, which is part of why this took so long. The green triangles around the border are the Flying Geese pattern, and the blocks are the creatively-named Square Within A Square.
Now I'm going to root around in my cabinet and see if there's anything else that needs finishing...what we call WIPs are UFOs in the quilt world: UnFinished Objects. :D
This has been the weekend of finishing quilts: I was
Current Mood:

accomplished